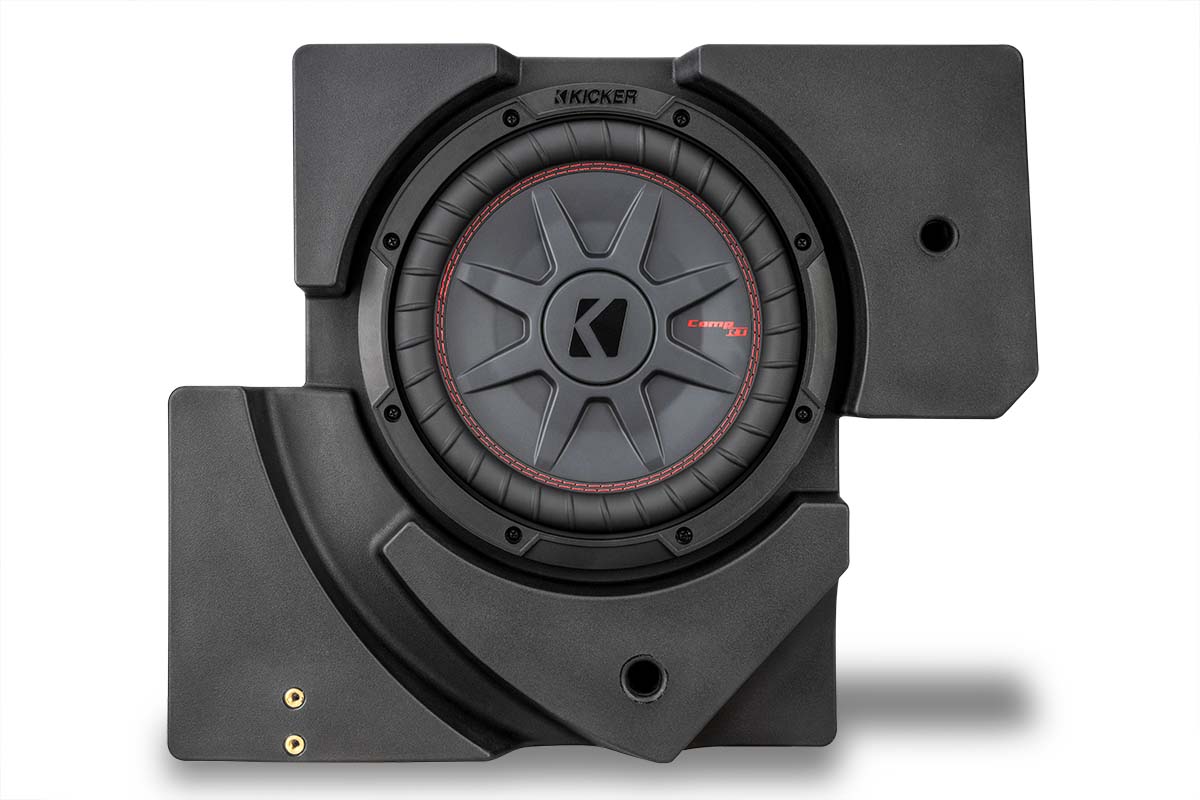 2017-2023 CanAm Maverick X3 Underseat Driverside 10in Subwoofer
---
Regular price

Price:

$549.99 USD

Regular price

Sale price

$549.99 USD

Unit price

per
View Vehicle Compatibility

2018 X3 900 HO
2018-2020 X3 Turbo
2017-2019 X3 Turbo R
2021-2022 X3 ds Turbo
2020-2022 X3 ds Turbo R
2022 X3 ds Turbo RR
2020 X3 rs Turbo R
2022 X3 rs Turbo RR
2017-2019 X3 X ds Turbo R
2020-2022 X3 X ds Turbo RR
2018-2021 X3 mr Turbo
2018-2019 X3 mr Turbo R
2020-2022 X3 mr Turbo RR
2018-2021 X3 rc Turbo
2022 X3 rc Turbo RR
2017-2019 X3 X rs Turbo R
2020-2022 X3 rs Turbo RR

*Not compatible Mart-Shox equipped X3's

Driverside 10" Subwoofer Enclosure for CanAm Maverick X3 
SSV Works is the first company to integrate audio in side-by-sides, we have pioneered all the great features you find in audio-systems today. From plug-&-play kit solutions, true weatherproof ratings, to factory fit and finishes, SSV has set the standard in UTV audio from the very beginning!  

Plug-&-Play: No Soldering, cutting or crimping! Designed to install as easy as possible. Simply bolt down the speaker enclosures with the pre-installed speakers, run the vehicle specific plug-&-play wiring, turn the key and go! Made to install as easy as possible, you spend less time wrenching and more time riding! 
Factory Fit and Finish: Each kit looks just the way it should, like it came straight from the factory. Purpose built, our enclosures match the factory styling and fits with seamless precision.
Trail Ready: Built for the off-road environment, SSV Works' audio components will withstand all the harsh riding conditions. From sand, dust, water or snow, you can ride your favorite trails without sacrificing premium audio from SSV Works.

Works with both the higher and lower seat positioning 
Configure Options:
SSV Works V Series: 10" - 1000 watt (500w RMS)
Kicker Comp RT Subwoofer: 10" - 800 watt (400w RMS)
Unloaded: Install your own subwoofer

Included:
Subwoofer Enclosure
All Mounting Hardware
Pre-Mounted/Wired Subwoofer (if purchasing with sub)
Step-by-Step Installation Instructions
Coming Soon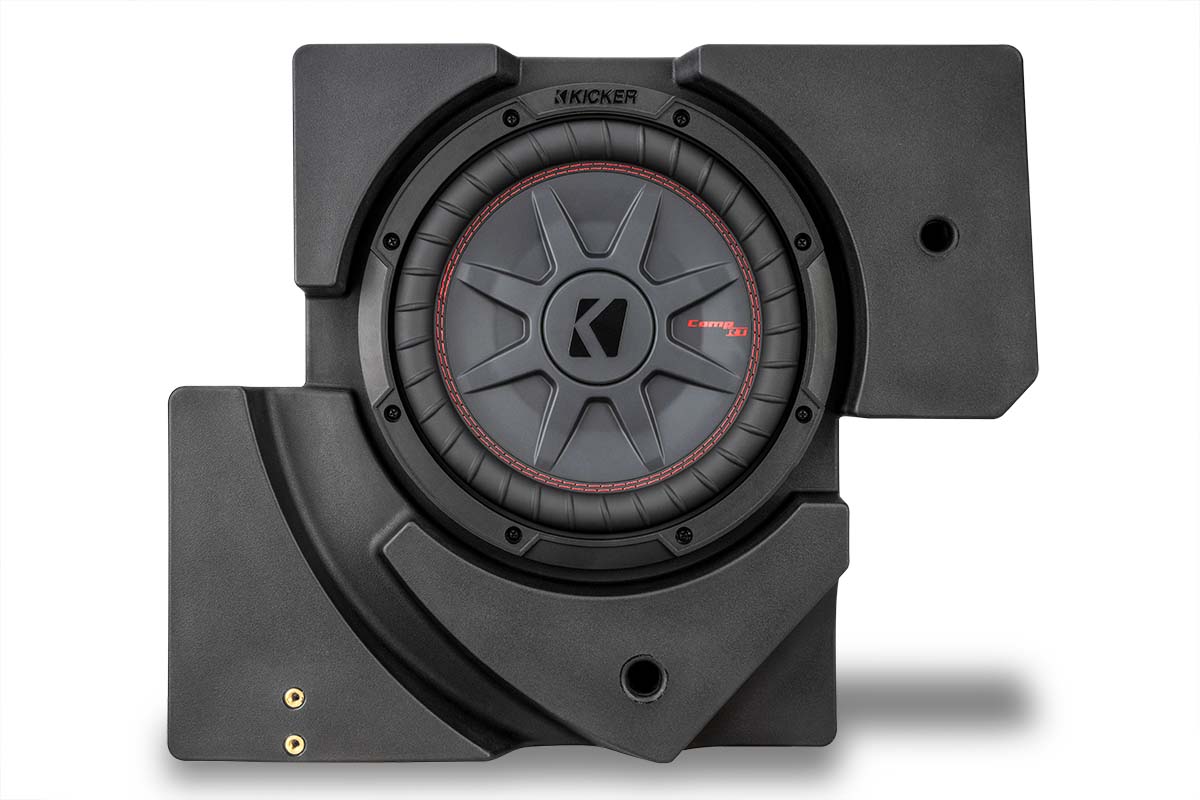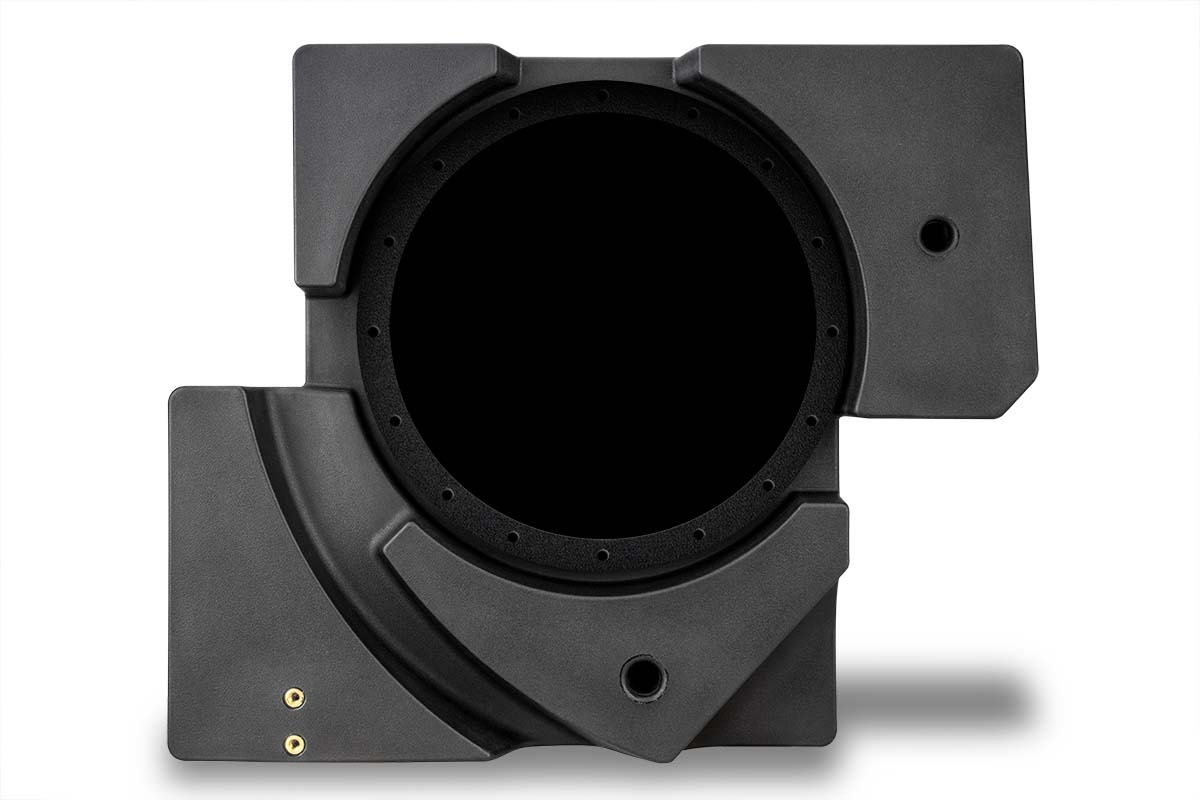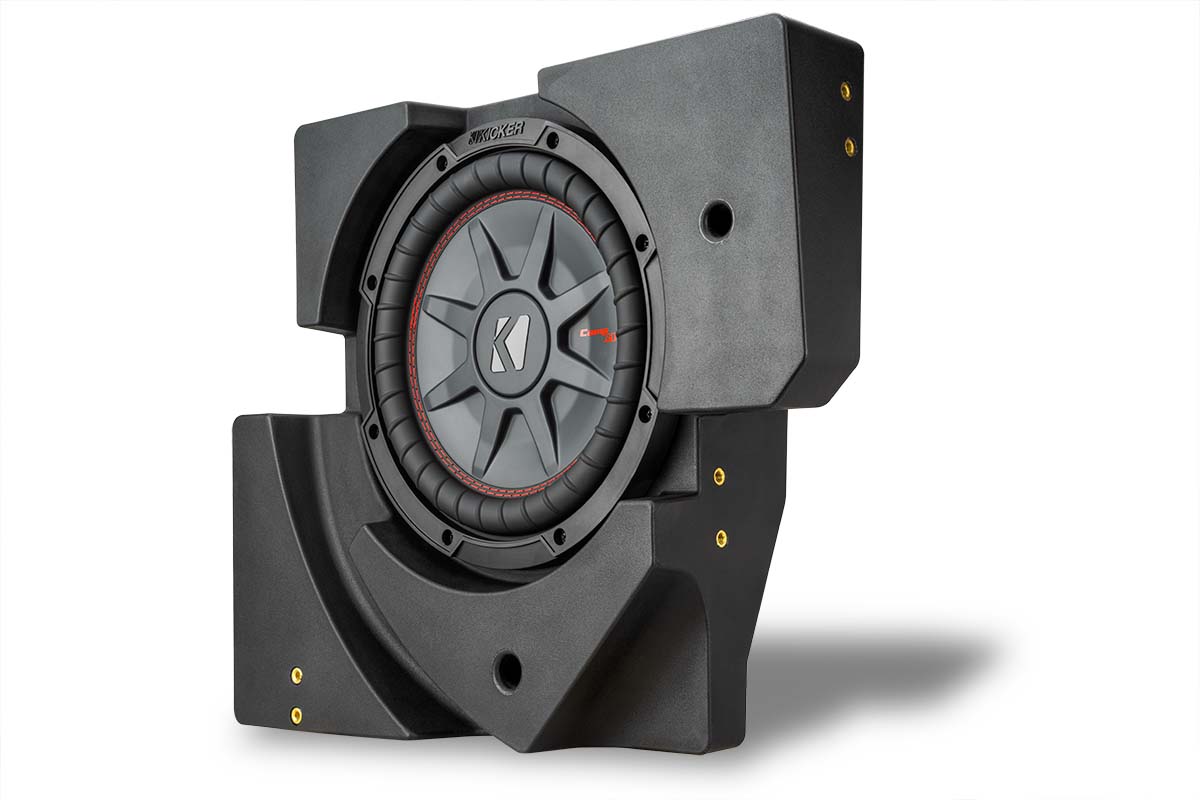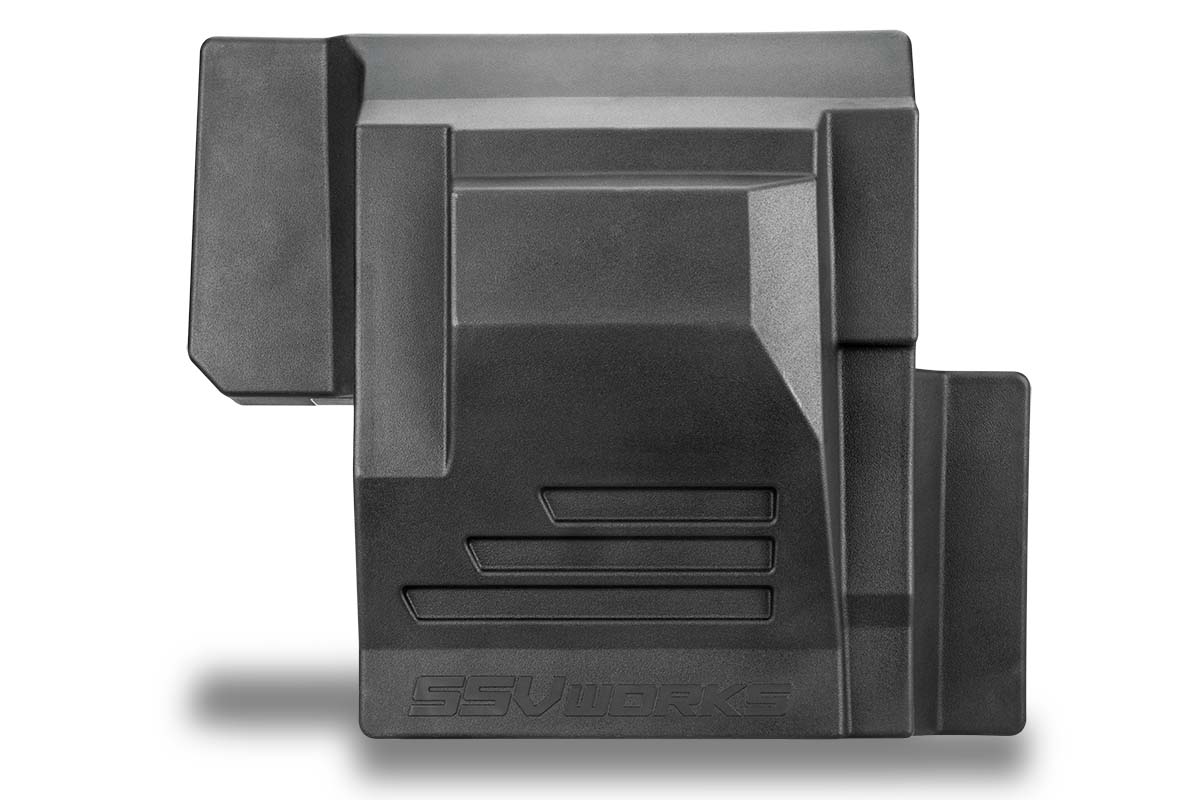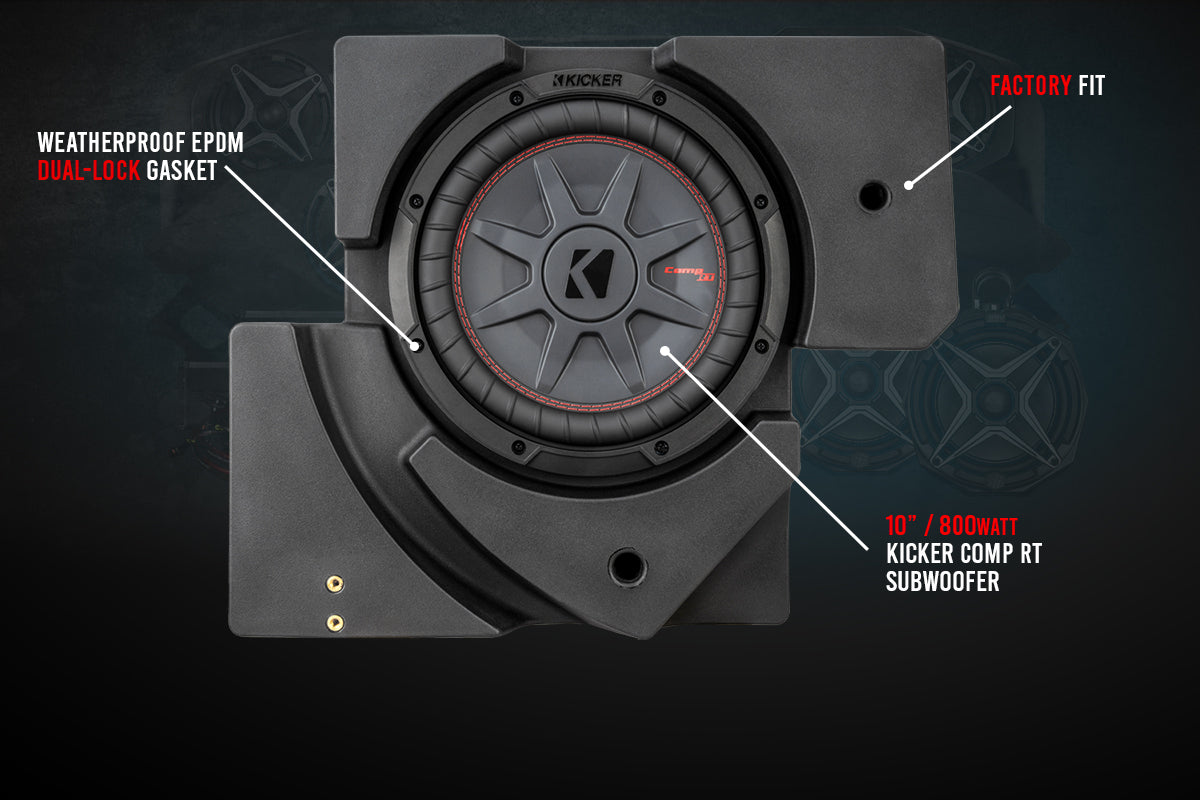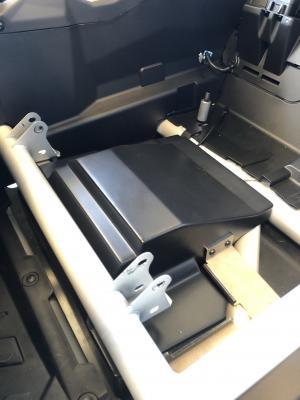 What is the mounting depth for this enclosure? Looking to put a different sub with a mounting depth of 4.56"

Due to the design of the enclosure, it is difficult to give an exact mounting depth of the enclosure. Please contact customer service at 818-991-1778 and they can give you more details on that.

Will this work with seat in lowest position??

Yes.