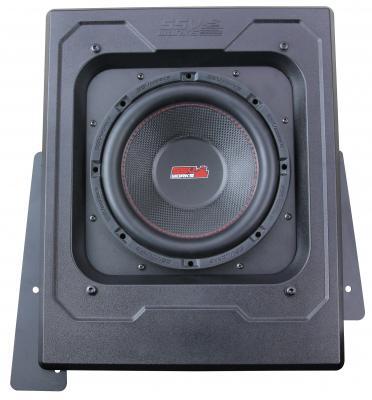 2015-2023 Polaris Slingshot Behind Drivers or Passenger Seat Sub Box
---
Regular price

Price:

$469.99 USD

Regular price

Sale price

$469.99 USD

Unit price

per
View Vehicle Compatibility
SSV Works custom molded sub enclosure is designed for a 10" subwoofer and bolts into the open space behind the driver or passenger seat, clear of the seat. NO CUTTING REQUIRED, the box simply bolts in and provides the proper airspace required for a 10" woofer. They are 100% fiberglass for the best sound quality and bass response. They are finished in a black texture coat to match Polaris textures and can be custom painted to match your color scheme. - Includes stainless mounting hardware and step-by-step installation instructions. NOTE: requires external amplifier.
*Patent Pending.

Subwoofer:
SSV Works Premium Marine Sub: (SS-BS10A) Our premium Marine subwoofer started the revolution. They produce great volume and clarity for the price and are very reliable. - 10" 600 watt (300w RMS) woofer
Kicker L7 Subwoofer: (SS-BS10K) This Kicker square subwoofer delivers 20% more surface area than a comparable circular sub. A bigger cone moves more air, so you get more sound! - 10" 1200 watt (600w RMS) woofer
Without speakers: (SS-BS10U) order em empty. Already have speakers? This is for you.

Air Space: 0.73 Cubic Feet
Max Round woofer depth: 180mm (7.0) *with very large basket and magnet, could be more depth if magnet / diameter is smaller.
Cutout diameter on steel plate: 232mm (9.13)
Coming Soon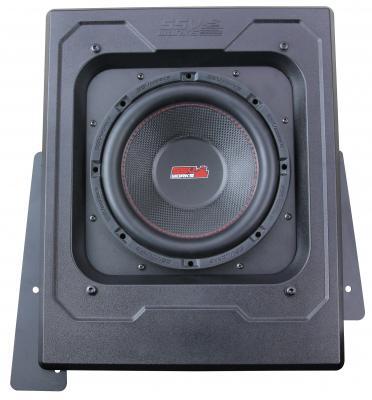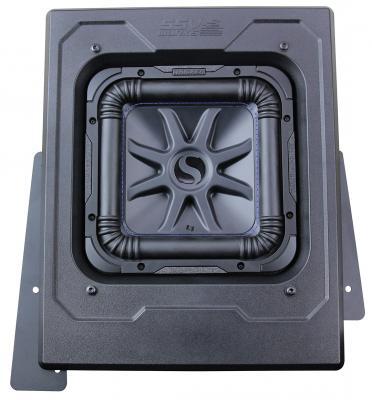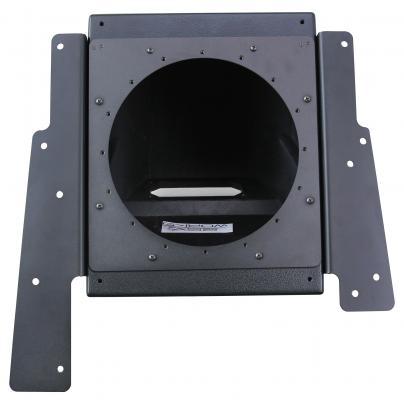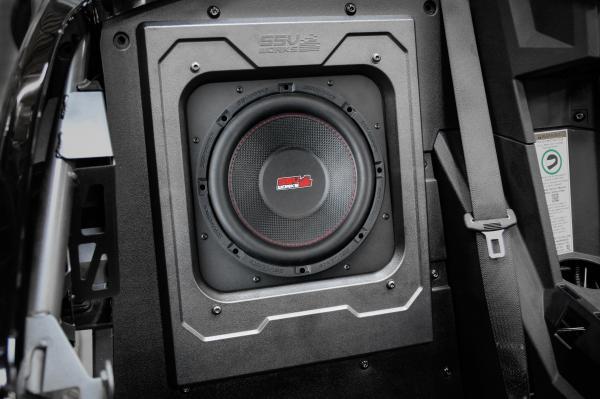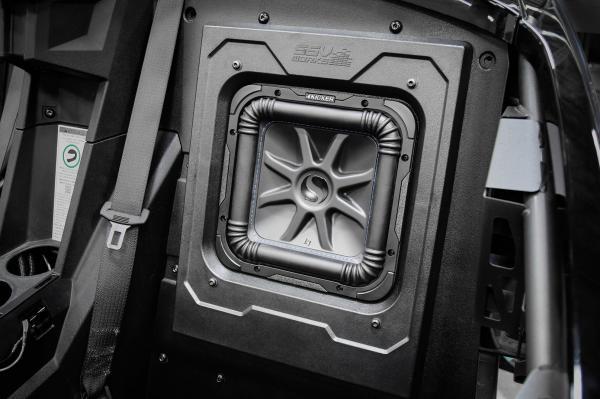 Do you have a Video on how to install the L7 Subwoofer in my 2021 Slingshot?

Unfortunately we do not have a video of the install of the L7 subwoofer. However, our box is designed to fit either a Square subwoofer or a round subwoofer. There is a adapter plate that is installed on the box that makes for a round subwoofer. This plate can be removed, which will allow for a square subwoofer to be installed. If you have any other questions, pleaswe reach out to our customer service department at 818-991-1778 and they can assist you with that.

On the ssv 10in sub is it 2oms or 4

Depends on the subwoofer you choose. The following sub are

SSV-10M is 4ohm

Kicker CompRT is 2ohm

Kicker L7 is 2ohm

Please contact customer service at 818-991-1778 if you are looking for a specifi9c subwoofer with a specific ohm load

Can you please send me the instructions for install of the ss-BS-10 subwoofer box for a 2019 slingshot. There wasn't any in the box and couldn't find them on your website. My email is tosinstallerchris@gmail.com

Absolutely!

Do you sell the round plate adapter separate?

Yes, we do sell thge plate separately. Please reach out to our customer service department at 818-991-1778 and they can assist you with that

I have a 19 Polaris slingshot with the SSV head unit 6 1/2 door speakers and the subwoofer. I pulled the subwoofer out and there is some kind of amp in there. Did y'all offer it with an amp at one time and if so, can you tell me a little bit more about it, it sounds good very good but I'm just wondering if there's any kind of game increase capabilities on that little amp that's in there I haven't took it apart to look at it close. If you could get back to me I would appreciate it.

Please contact our customer service department at 818-991-1778 and they can bbe sure to get you all the details of what is in your current setup

Hello good morning I order one of yall sub box for the passenger side and it fit perfectly but eventually I would like to add the driver side my question is when I'm ordering it what do I have to say so they send me the right box and brackets for driver side?

This subwoofer enclosure is universal fitment in the Slingshot. It can be installed in eithert the passenger side or driver side.