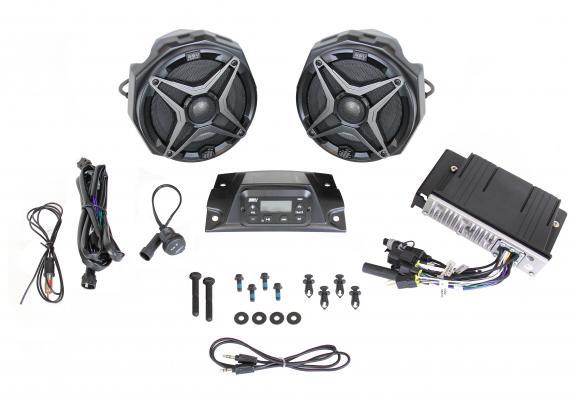 2019+ Honda Talon 1000 R and X 2-Speaker Audio System
---
Exclusively available through an authorized dealer.
View Vehicle Compatibility
Honda and SSV Works have collaborated on the design for this Audio System for the Talon 1000 R and X. Specifically designed to withstand the off-road elements!
Features include:
SSV Works Audio System includes two 6.5" Powersports Speakers ruggedized for the outdoors with 25mm Titanium Tweeters for ultra bright highs.
- Molded kick panels optimize sound quality without compromising legroom or ergonomics.
- On-dash media controller features Bluetooth, Aux-input, AM, FM and a large hyper-white LED backlit display and buttons.
- Powered by 50 watt x 4 channel amplifier.
- Plug-&-Play installation includes necessary cables, hardware and instructions
Exclusively available through an authorized Honda dealer.

For more details click this link 0SS22-HL6-A00
Coming Soon
No files To download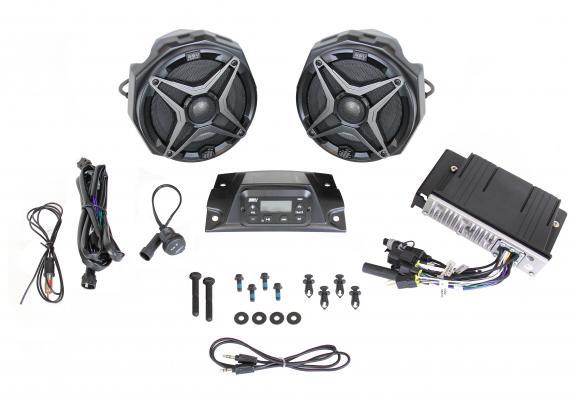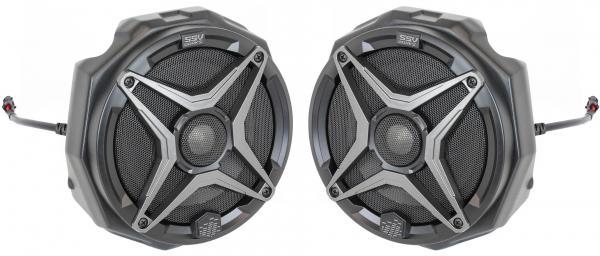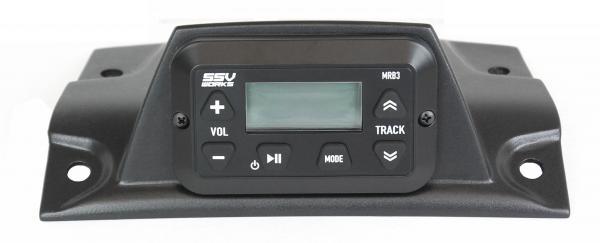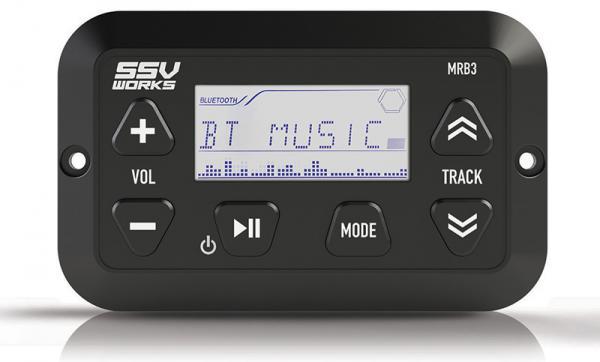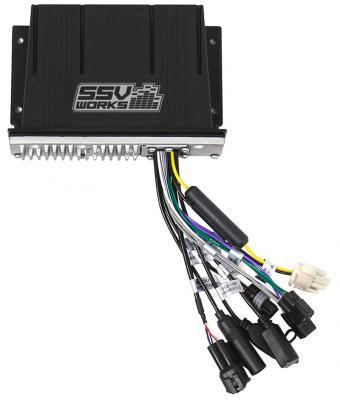 Can you hook a subwoofer up to this unit ?

Unfortunateky the amplifier in this system is only capable of powering speakers. If you are looking for a subwoofer for that machine, we do make a plug & play subwoofer for that machine that can be ordered directly from an authorized Honda dealer. Part number is:    0SS22-HL6-A50