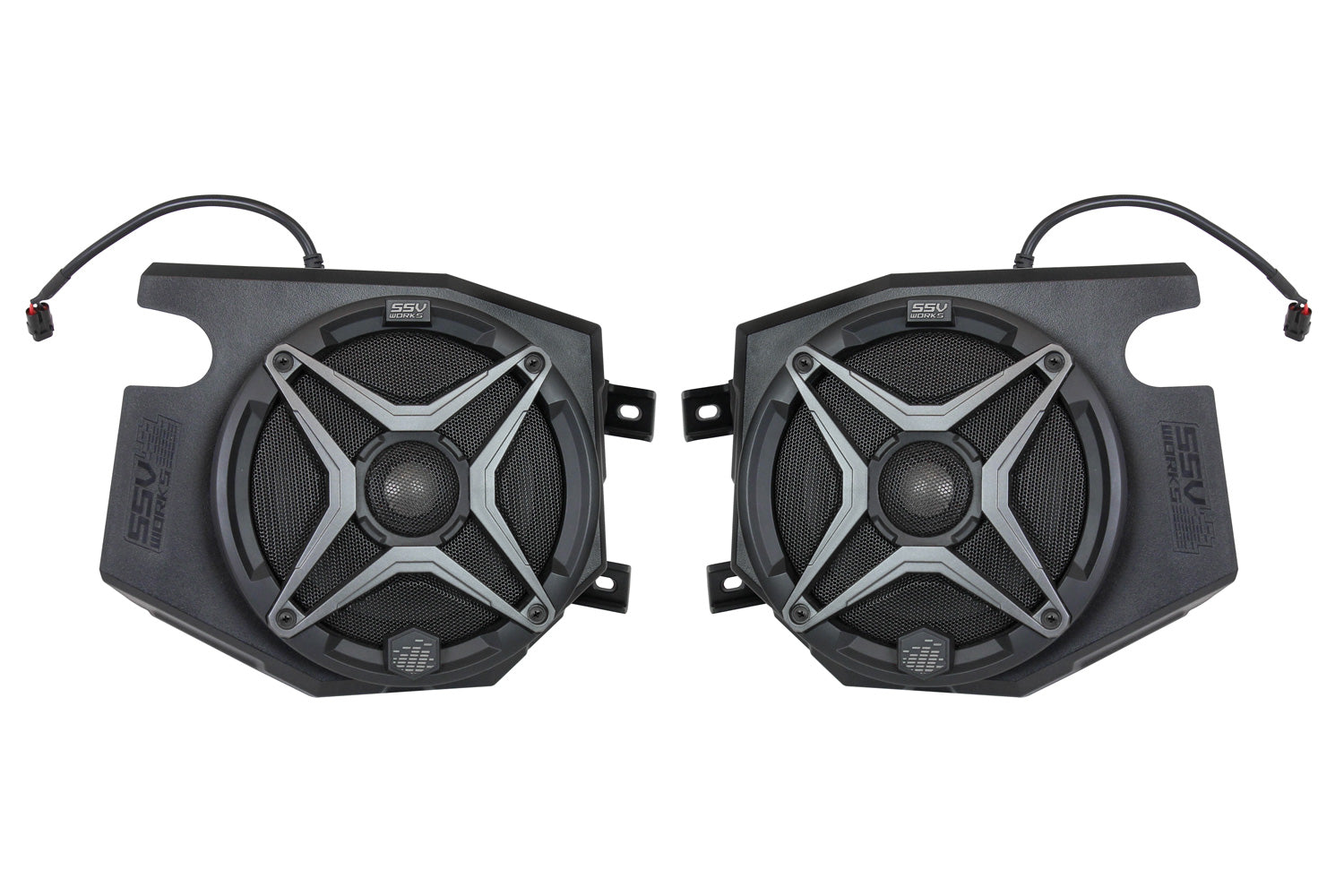 2014-2023 Polaris RZR Front Kick 6.5" Speaker Pods
---
Regular price

Price:

$339.99 USD

Regular price

Sale price

$339.99 USD

Unit price

per
View Vehicle Compatibility

2014-2021 RZR 900
2015-2021 RZR 900 XC
2014-2018 RZR 900 EPS
2014-2021 RZR S 900
2017-2021 RZR S 1000
2014-2021 RZR XP1000
2016-2021 RZR Turbo
2019-2021 RZR Turbo S
2018-2021 RZR XP Turbo Dynamix Edition
2019-2021 RZR XP 1000 Trails and Rocks
2014-2021 RZR XP High Lifter
2021-2022 RZR Trail Ultimate
2021-2022 RZR Trail S 1000 Ultimate

Plug-&-Play 6.5" Front-Kick Speaker-Pods for Polaris® RZR's

SSV Works is the first company to integrate audio in side-by-sides, we have pioneered all the great features you find in audio-systems today. From plug-&-play kit solutions, true weatherproof ratings, to factory fit and finishes, SSV has set the standard in UTV audio from the very beginning!  

Plug-&-Play: No Soldering, cutting or crimping! Designed to install as easy as possible. Simply bolt down the speaker enclosures with the pre-installed speakers, run the vehicle specific plug-&-play wiring, turn the key and go! Made to install as easy as possible, you spend less time wrenching and more time riding! 
Factory Fit and Finish: Each kit looks just the way it should, like it came straight from the factory. Purpose built, our enclosures match the factory styling and fits with seamless precision.
Trail Ready: Built for the off-road environment, SSV Works' audio components will withstand all the harsh riding conditions. From sand, dust, water or snow, you can ride your favorite trails without sacrificing premium audio from SSV Works.

Included:
6.5" Front Kick-Pods

SSV Works or Kicker Speakers (if ordering with speakers)
Mounting Hardware
Step-by-Step Instructions
Patent: #D947807
Specs: 6.75" Powersports marine speaker with 25mm Titanium hard dome tweeter, Santoprene surround, UV Stable ASA plastic grille with optional Chroma grille color inserts, 2-pin posi-lock connectors, 4ohm, 60w RMS/120w peak power, just 2-3/16" (5.5 cm)
Marine speakers are great for boats; however boat speakers don't get as wet, dirty or muddy as you do in a Side X Side. WP-A6 speakers feature an EPDM duo lock gasket surrounding the speaker to keep the water out and the sound pressure in. EPDM conforms to the surface and seals tight no matter where you ride, in direct UV, extreme heat, or in freezing temps.
SSV Works speakers feature a unique positive lock connector to prevent speaker wire detachment inside the enclosure. No matter how hard you drive, your speakers will keep on rockin'.
The 25mm Ti- tweeter creates crisp brilliant highs engineered to be heard outdoors, even in a helmet…over the motor…haulin' down the trails. The grille mounted tweeter allows for peak cone clearance and maximum output while providing a low profile with optimal weatherproofing.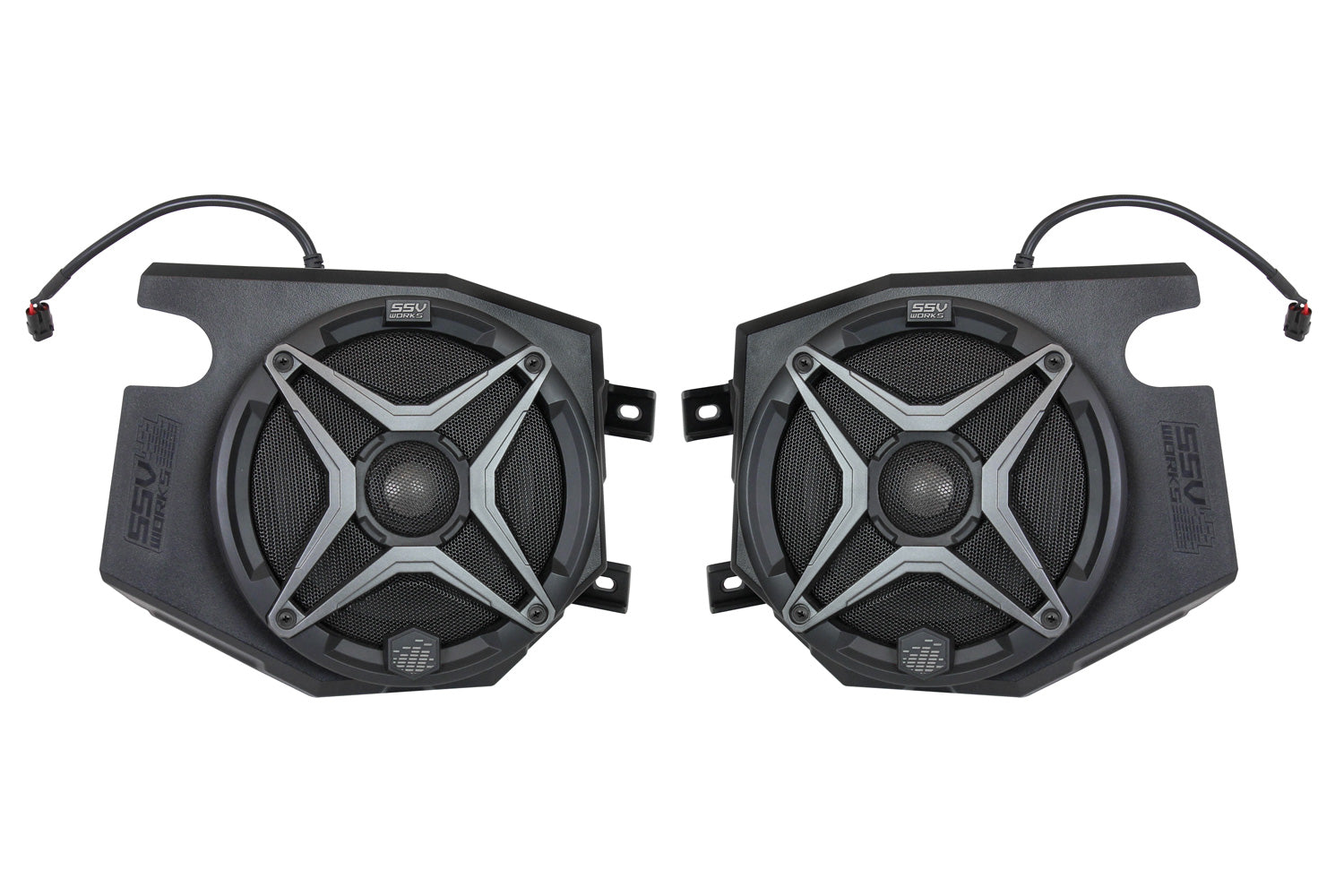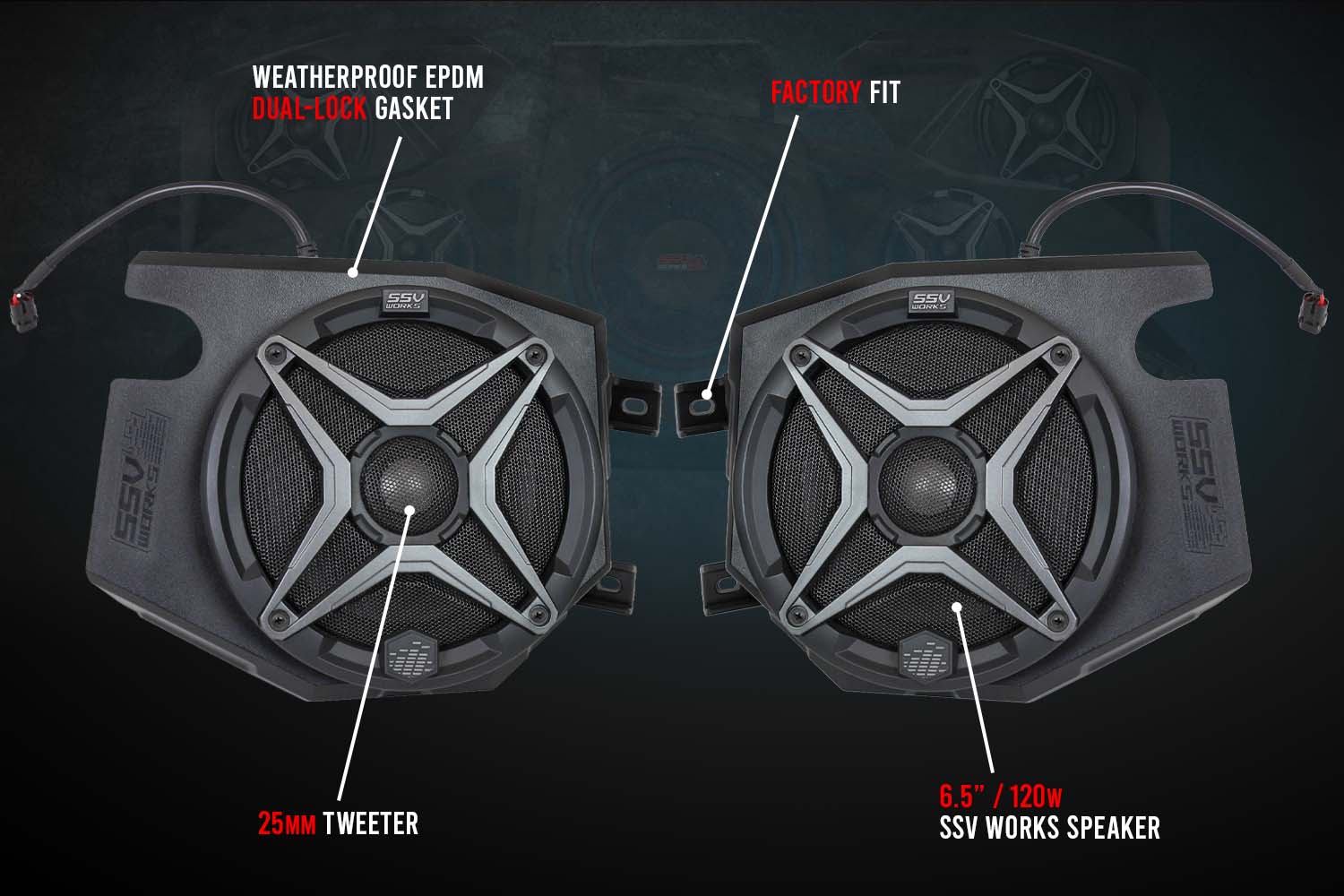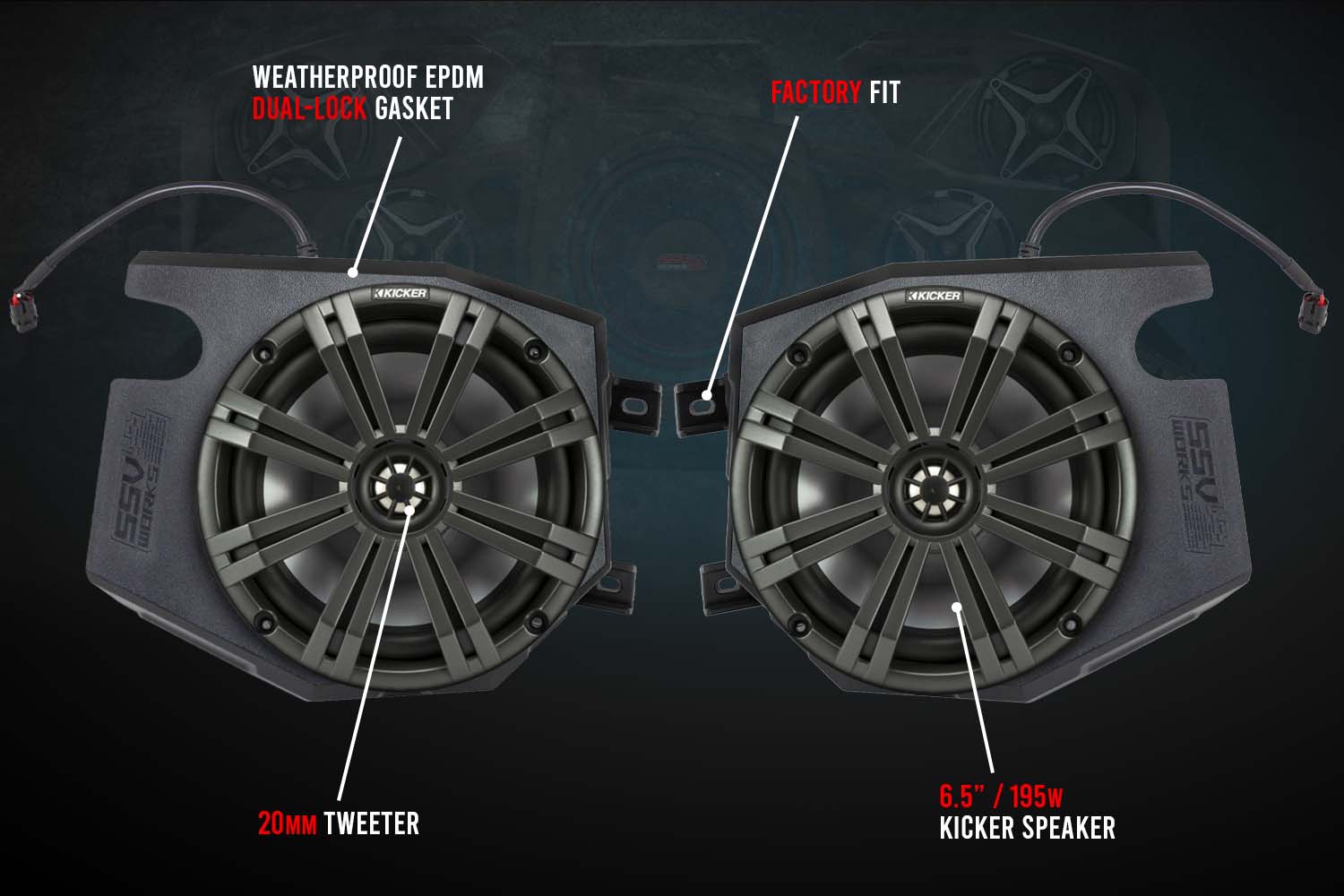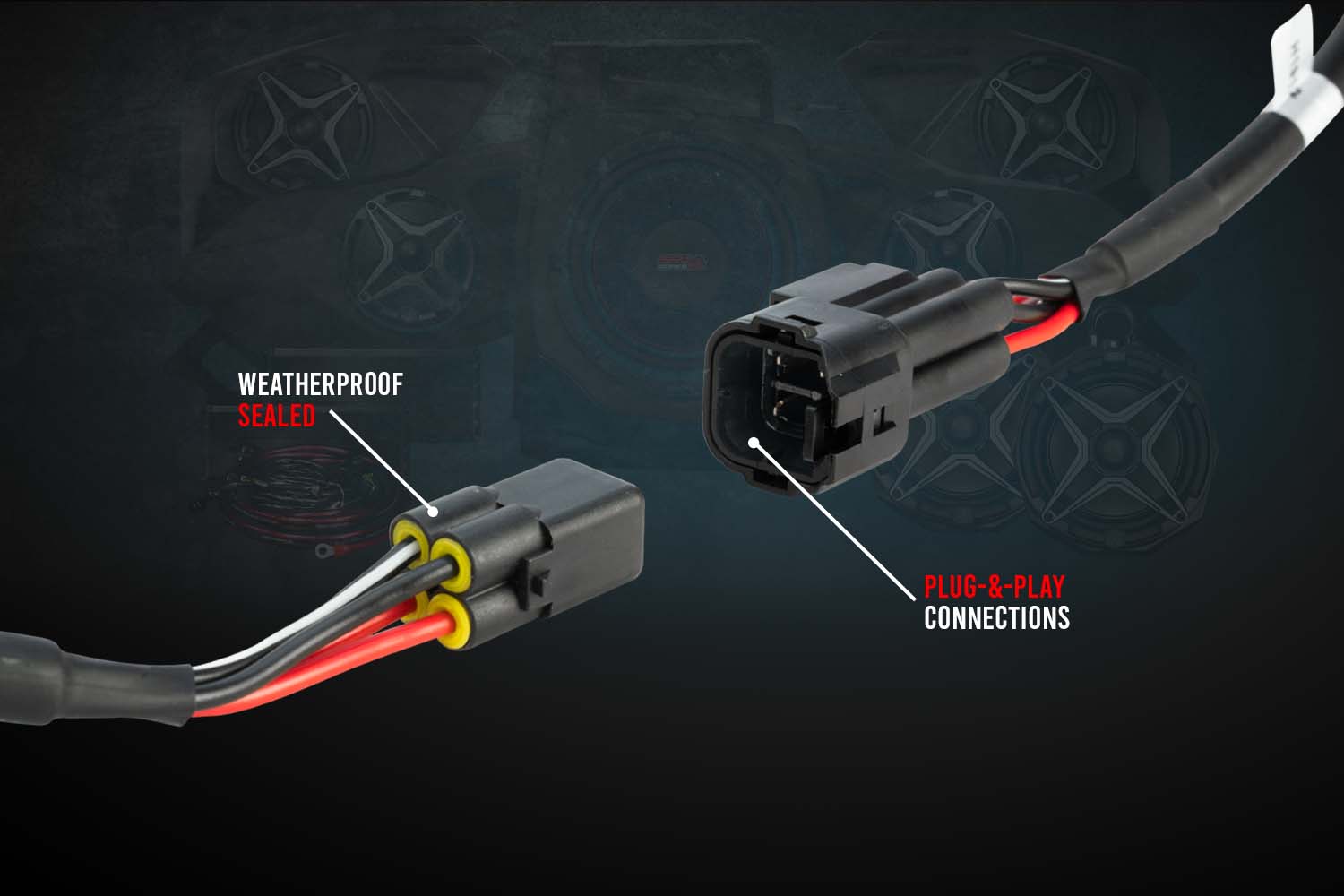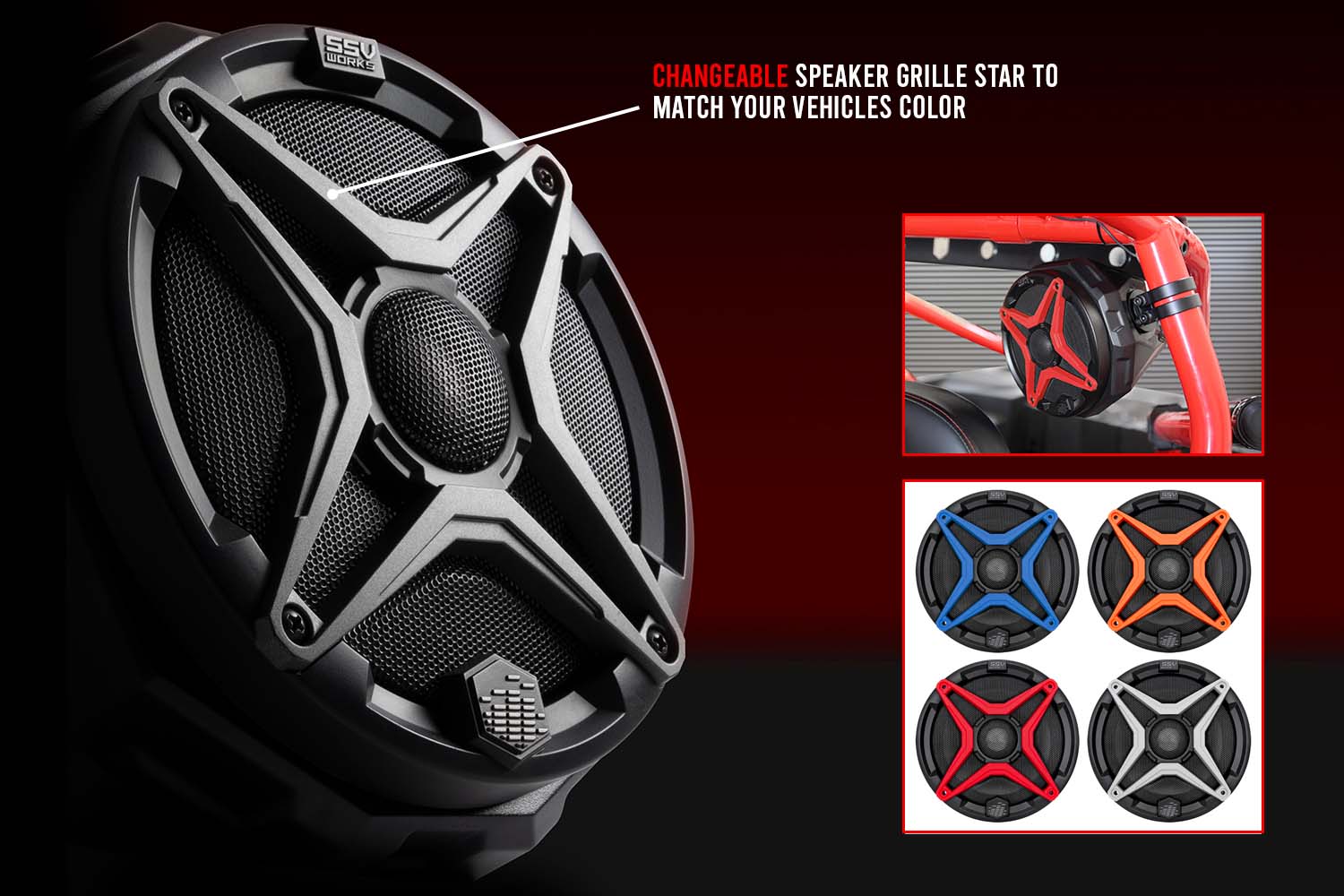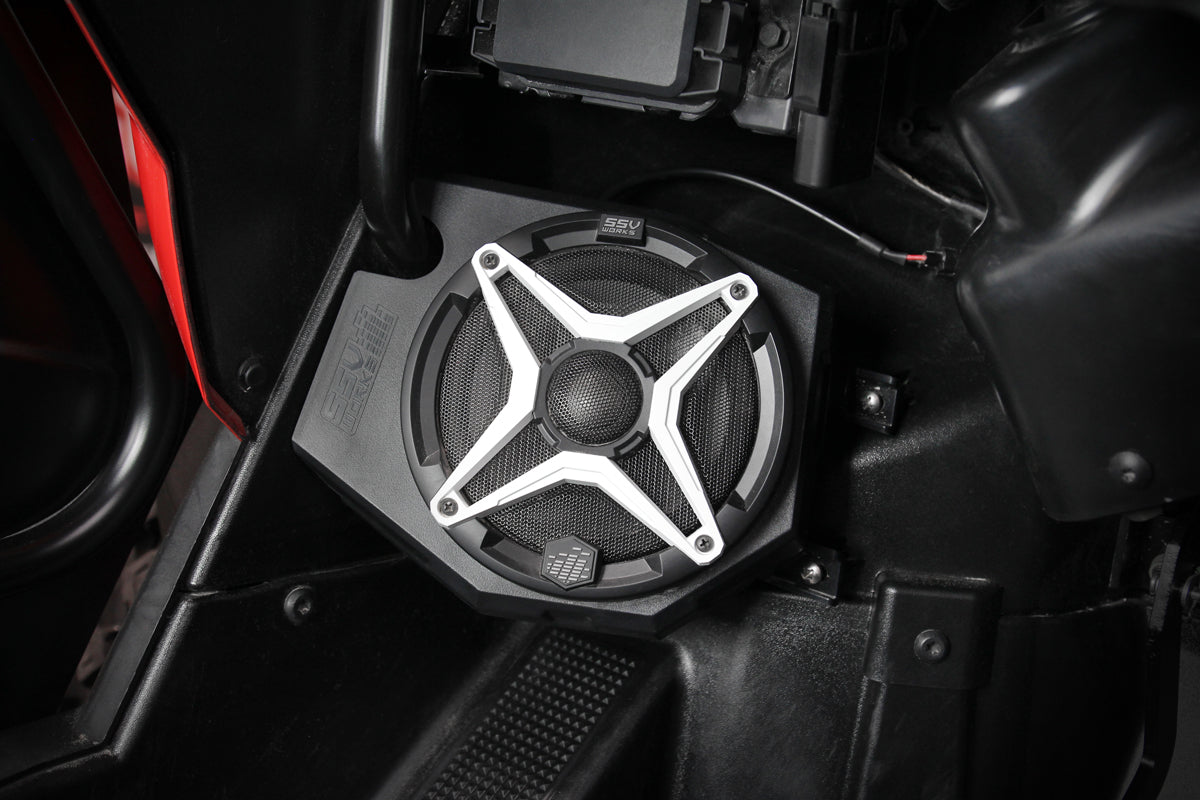 Will these sleakers work with your Overhead Sound System and if so do I need a special harness to reach it?

Yes. You will need the B-H1913 and B-H1909 harnesses as well

Will a skar audio 6.5 marine speaker fit the dimensions of the speaker is 3.25 inches

Unfortunately we cannot guarantee fitment on that style speaker.

How much air space do these have?

These have an airspace volume of 0.087 FT³

will the ZERO 6 XZ-B | Wet Sounds 6.5 speakers fit in this enclosure?

Unfortunately we have not verified if that model speaker fits in our RZ4-F65 enclosures.